Whether you are working or living abroad, traveling across the globe or simply taking a vacation, travel accident insurance can assist with a wide range of issues that may arise while you are out of the country. Ensuring your comfort and safety while you are abroad is our goal and we can assist you in finding the appropriate travel insurance for your needs.
While it's not the cheeriest of all topics to discuss, travel accident insurance is mainly designed to financially protect you and your family against the following travel-related accidents: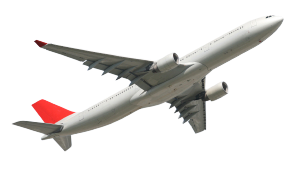 Travel accident coverage is extremely affordable, and can protect you and your family however you choose to get where you need to go.
if you have questions or are interested setting up travel accident coverage
I'm leaving on a jet plane! But I've got a few questions first.
What are the different types of travel accident coverage available?
We are able to find the best coverage for you that suits your situation. There are a few types of choose from depending on what you are doing on your trip, including:
Individual and family worldwide coverage
Group worldwide coverage for short-term travelers outside their home country
Student & faculty coverage while traveling, working or studying abroad
Trip cancellation coverage for individuals and families
Specialty coverage
Do I need to have travel accident coverage when traveling?
It's not required that you have travel accident coverage when you are traveling. However, we strongly recommend investing in it. Travel accident coverage is very affordable and can protect you, your family or your employees should a devastating incident occur.
Contact us today with any additional questions or to set up your travel accident insurance policy.