Investing in a life insurance policy can help provide for you family or loved ones should the worst happen. While it's not something we like to think about, having a life insurance policy is an important aspect of your financial security. The experts at GBS can help you in determining an appropriate life insurance policy that will best fit your needs as you grow both personally and professionally.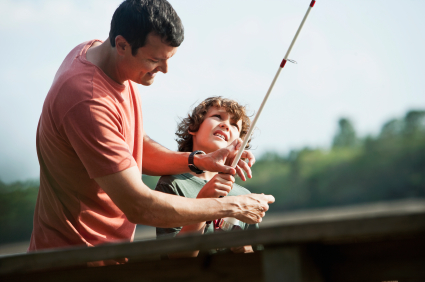 There are a few different life insurance policy options to be aware of as you begin making these decisions, including:
Don't hesitate to give us a call at 713-666-3601 with questions regarding life insurance policies. They can be confusing, but we are here to help you choose what is right for you.
I know having life insurance is important… But can you answer a few questions first?
Do I really NEED life insurance?
Life insurance is essentially based on whether or not you have dependents. If you do not have anyone providing on you for support, then life insurance is probably not necessary. However, if you have a family, or an extended family, then life insurance can assist with making sure that they are taken care of should something happen to you. We suggest that if you have a family, are planning to start a family, or have a spouse that does not work then you should most definitely invest in life insurance.
But give us a call to discuss your options, we'll be more than happy to talk!
What about group life insurance policies? Should I invest in this for my employees?
Yes, group life insurance policies are available and are set up similar to individual life insurance policies, taking into account an individual's personal situation. They depend on the type of policy you choose for your employees, however, and GBS can help you determine what is appropriate for you business.
Are there ad-ons to my life insurance policy that I can choose from?
Yes, there are a few different modifications and policy riders that you can opt into purchasing, including:
Additional term insurance: designed for individuals seeking to invest money into their whole life or universal life policy, but do not have the equity at the moment. As you grow your financial resources, you can convert some or all of the additional term rider into the main cash value policy.
Guranteed insurability: gives you the opportunity to purchase additional coverage in the future – usually stipulating that you purchase it prior to a specified age.
Accidental death: can double the value of your death benefit should you die in an accident.
Disability waiver of premium: should you become disabled, this add-on states that you are not responsible for paying the premium for the duration of the policy.
Accelerated death benefit option: usually reserved for persons in the last stages of the life, this will allow for a prepay of the death benefit.
Spousal rider: combines you and your spouses policies into one.
Children's rider: can provide additional term insurance for your children, generally lasting until they are in their early 20s.
Contact us today to get started with your new life insurance policy!