Been having trouble deciding on the perfect auto insurance policy? We understand – there are a lot of different options out there, and even more commercials claiming to get you the best rate. That's where we come in! As an independent agency, we are able to scan rates and policies from many different companies to find one that fits you just right.
Call us now at 713-666-3601 to set up your personal auto insurance policy.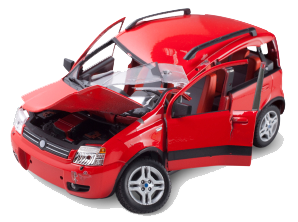 But you probably have some questions… so we've got your answers!
Auto Insurance protects you against financial loss if you have an accident. It is a contract between you and the insurance company. You agree to pay a premium and the insurance company agrees to pay your losses as defined in your policy.
There are seven segments of Auto Insurance coverage that you should be aware of:
Bodily Injury Liability –
protects you in the event that you injure or kill a person while operating your vehicle. It will also assist with legal counsel should the opposing party decide to file a lawsuit against you. You will want to think about the level of coverage necessary to cover your personal assets in the event of a serious accident.
Personal Injury Protection Coverage –
assists in payment of medical bills for an injured driver and passengers in your car.
Uninsured Motorist Coverage –
pays for injuries caused by an uninsured driver, or in some state a hit-and-run driver. Given the large number of uninsured motorist – 20% according to the Texas Department of Motor Vehicles (TxDMV) – this is a very important coverage to have.
Comprehensive Physical Damage Coverage –
protects you for losses resulting from incidents other than collision. Comprehensive insurance can cover events such as floods, fire, damage by animal, or if your car is stolen.
Collision Coverage –
pays for damage to your car if your car hits, or is hit by another vehicle or other object.
Property Damage Liability –
protects you if your car damages someone else's property. It also provides you with legal defense should another party file a lawsuit against you.
Rental Reimbursement Coverage –
pays for a rental vehicle, usually up to $25 a day, when your vehicle is out of commission as a result of a loss covered under comprehensive or collision coverages.
Most auto policies are for six months or one year. We will notify you by mail when it's time to renew the policy and pay your premium.
Why do I need

Auto Insurance?
Recently, Texas has passed the TexSure Vehicle Insurance Verification program, through which a police officer can immediately verify whether your vehicle is insured or not. Insurance companies are required to report to the State if you have established financial responsibility through an auto insurance policy. This means that at any time an officer could run your plates, and if you do not have insurance then you could be subject to a violation.
Current Texas law states that a person may not operate a motor vehicle in the state of Texas unless financial responsibility is established for that vehicle. Most people do this by purchasing automobile liability insurance. The law currently requires minimum liability coverage of $30,000 per injured person, $60,000 for everyone injured in an accident, and $25,000 for property damage – otherwise known as 30/65/25.
So essentially, Auto Insurance exists to help you protect yourself financially. Even if you are the best driver out there, that's not going to stop the worst driver from wreaking havoc – potentially on you. Here's what Auto Insurance helps do: