Directors & officers liability insurance (often referred to as D&O) is a way to protect your management against lawsuits that may be brought against them arising from accusations of mismanagement or financial mishandling. In today's business climate, corporate management lawsuits are not unfamiliar and can cause catastrophic consequences for your company should you not be properly insured.
In Texas, a directors & and officers liability insurance policy reaches beyond what your general liability insurance policy covers and provides support and protection should a lawsuit be filed against the company due to errors in judgements or misappropriation in upper management. D&O does not, however, cover any incidents resulting in bodily injury or harm to another person.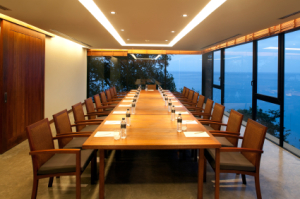 We can help to ensure that you and your company have the appropriate amount of coverage with your D&O liability insurance policy.
If you're interested in pursuing D&O liability insurance and have questions.